Naturally beautiful.
The Talo Kitchen Collection by Brizo® features a distinctive, nature-inspired silhouette. This graceful form is married to a wealth of advanced functionality, including a two-button, four-function spray wand and MagneDock® Technology.
Brilliance® Brushed Bronze

Polished Chrome

Brilliance® Polished Nickel

Brilliance® Stainless

Venetian Bronze®
Inspiration
It started with an image of a beautiful arts garden. From there, the image of a bluebell flower was the inspirational fuel needed to really begin the sketching process.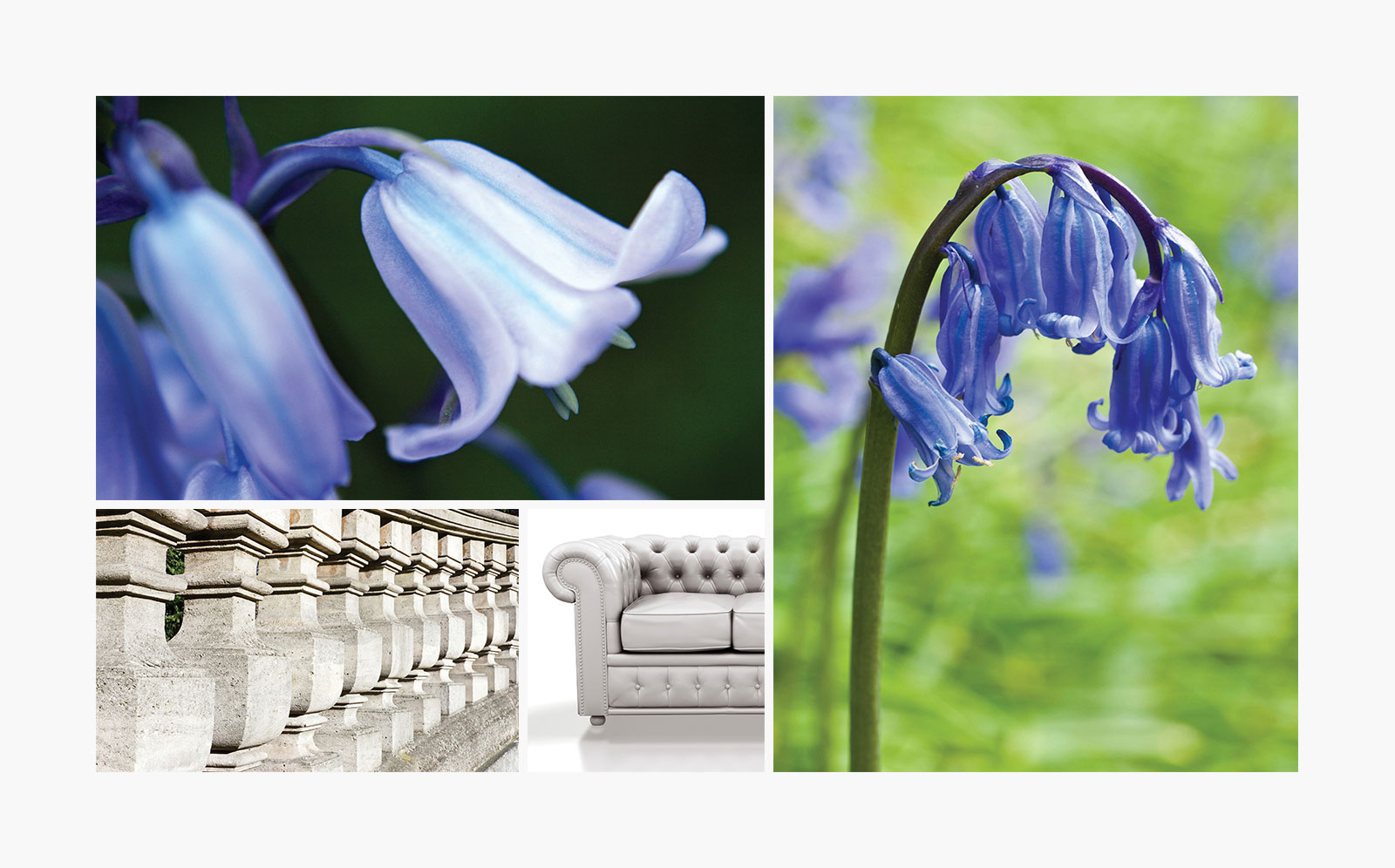 Gallery
Featured Innovations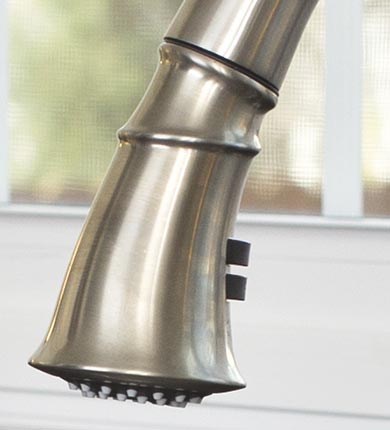 2-Button, 4-Function Spray Wand
Alternate between stream and spray, control water volume, and even pause and restart the flow—all with two-button simplicity.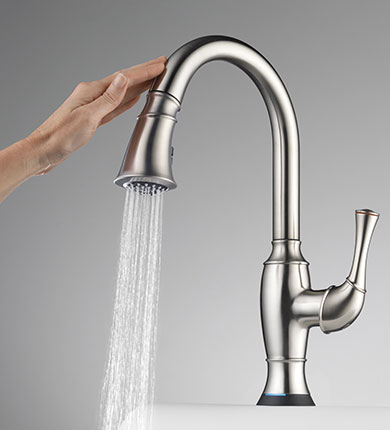 SmartTouch® Technology
Activate water flow with a simple touch to the faucet body, spout or handle.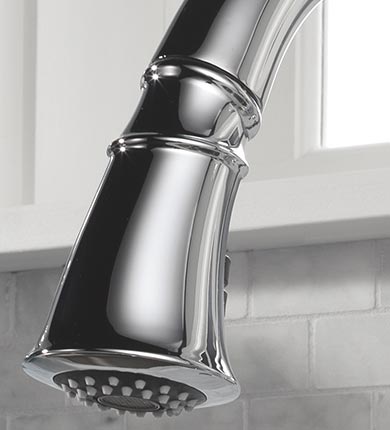 Magnedock® Technology
This magnetic docking system keeps the spray wand perfectly in place to maintain the faucet's distinctive form.