Instant Attraction.
A true work of art, the Belo Kitchen Collection by Brizo® features a design as much sculpture as faucet. Its elegant, sweeping form is paired with a two-button, four-function pull-down wand that is securely held in place with MagneDock® Technology.
Brilliance® Stainless

Polished Chrome
Inspiration
Belo began life not as a faucet, but as a sculpture. As it evolved it began to tie together the worlds of fashion and nature. The fascinating thing about the creative process is you never know where it will start, or end.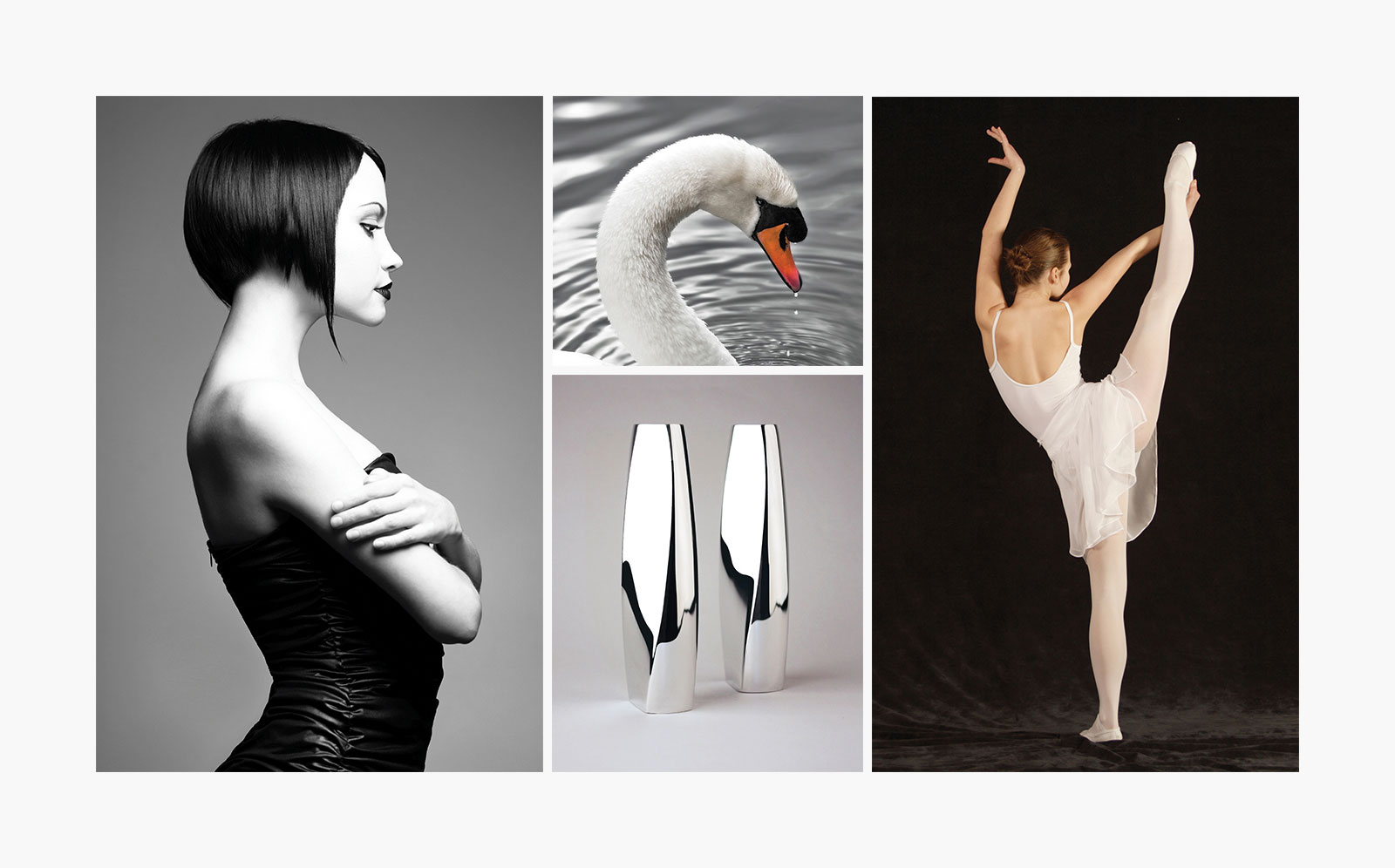 Featured Innovations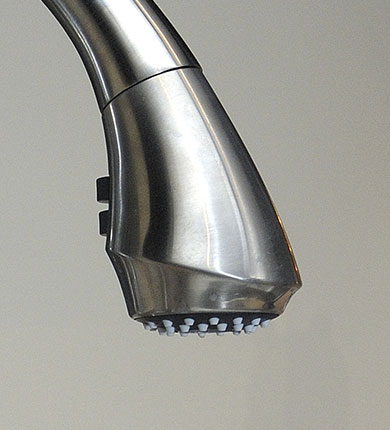 2-Button, 4-Function Spray Wand
Alternate between stream and spray, control water volume, and even pause and restart the flow—all with two-button simplicity.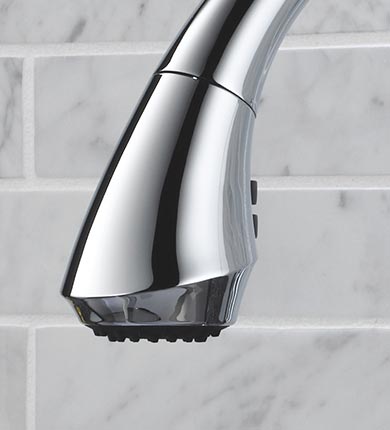 Magnedock® Technology
This magnetic docking system keeps the spray wand perfectly in place to maintain the faucet's distinctive form.