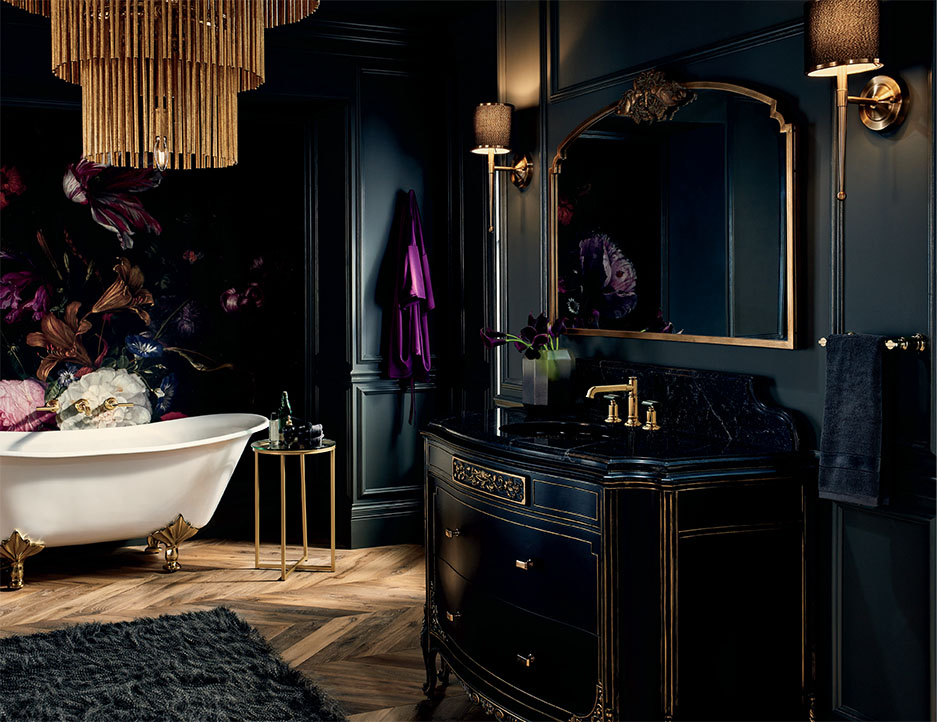 Style Comes

Of Age
The Invari™ Bath Collection by Brizo® celebrates a
modern revival of classic forms. Each graceful nuance
expresses a liberated traditional ethos—neither beholden
to the past, nor forgetful of its heritage.
The Dawn of an

Old Era
The Invari™ collection introduces a new reign of Edwardian elegance,
softened by a streamlined Machine Age sensibility. From the faceted
base to the exquisite linchpin joints, its subtle decorative elements
provide adornment without excess.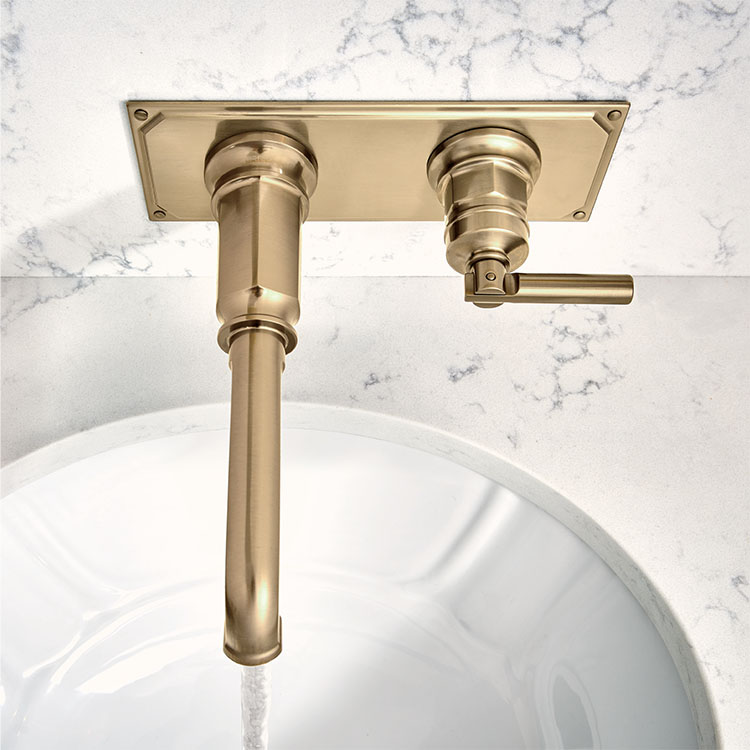 A golden

Renaissance
The new Brilliance® Polished Gold finish heightens the
sumptuous grandeur of the Invari™ collection. Its traditional
architectures take on a regal air, each surface gleaming with
lustrous shine.
At your

Command
With a wide array of spout configurations, finishes and
handles, the Invari™ Bath Collection provides a wealth of
options to suit your tastes.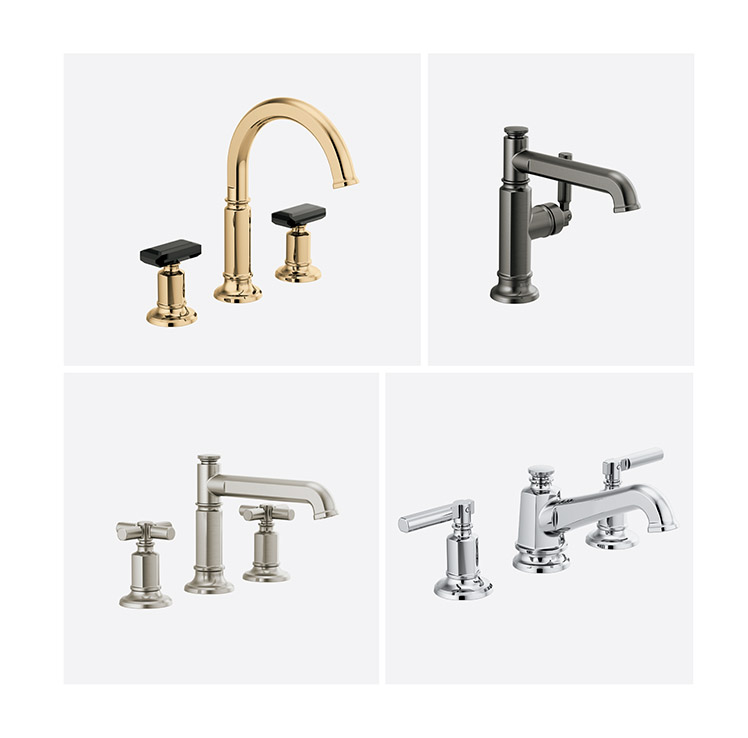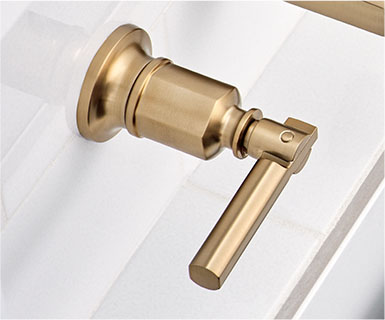 Hand-assembled linchpin
handles elevate the collection
with a touch of artisan detail.
The graceful slide bar
shower arm can be raised
or lowered up to 10" to
accommodate any height.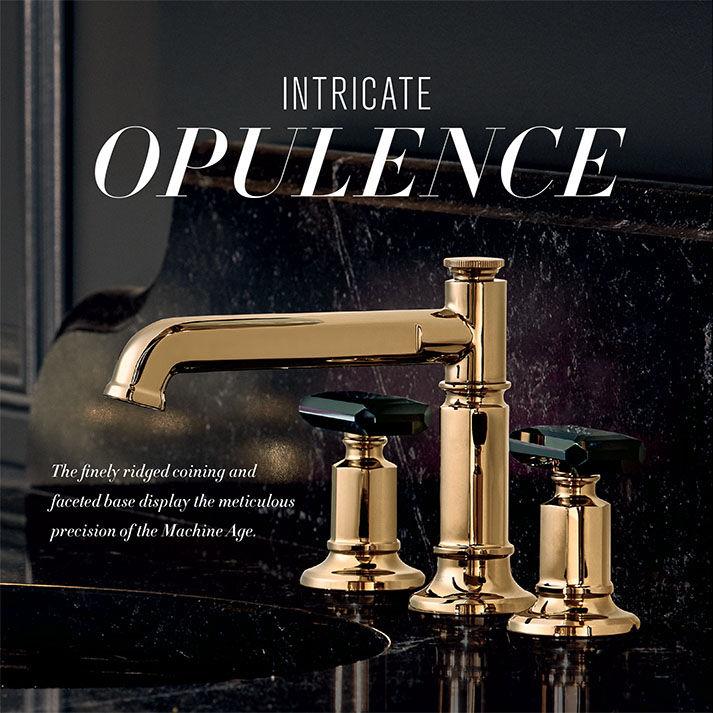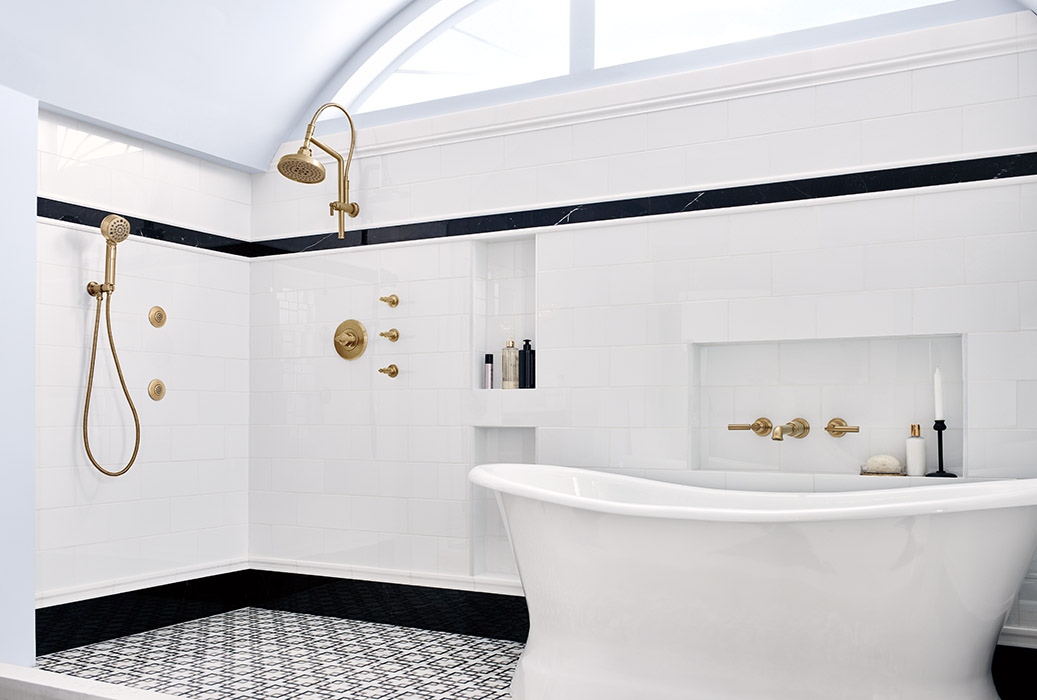 COLLECTION BREADTH
The Invari™ Bath Collection is a full, customizable suite to outfit the entire bath space—including multiple lavatory and tub faucet configurations, custom shower trims and components—along with elegantly coordinated accessories and hardware.
Available Winter 2019
AVAILABLE FINISHES

Polished
Chrome (PC)

Brilliance® Luxe
GoldTM (GL)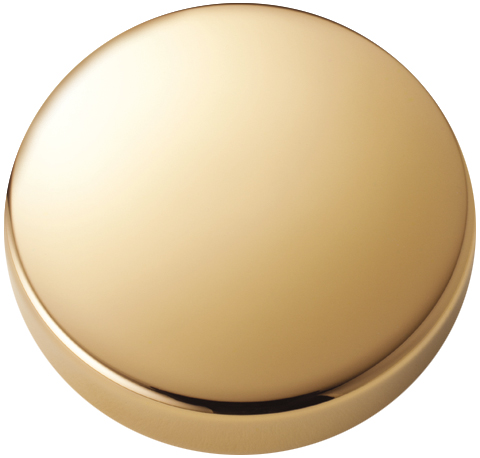 Brilliance® 
Polished Gold (PG)

Brilliance® Luxe
Nickel® (NK)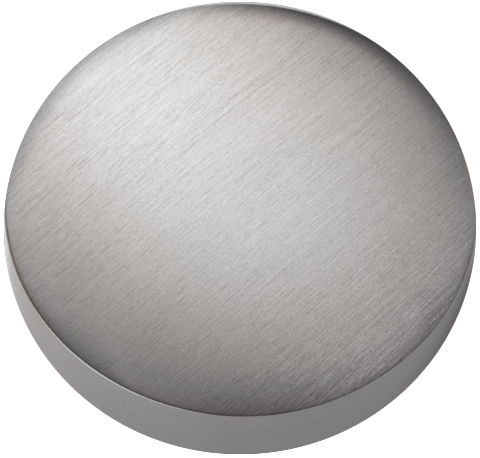 Brilliance® Luxe
SteelTM(SL)